SHORT WALKS IN AUSTRALIA WE LOVED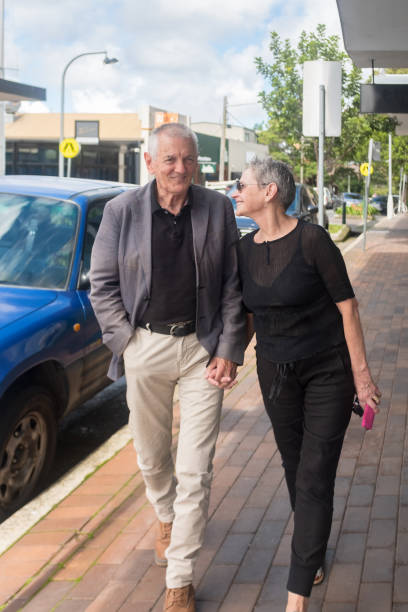 Walking is our favorite way to see any place. During our 18-month journey around OZ, we set out to find the best short walks throughout Australia.
Walking is a great family activity. We also love getting out in nature with Savannah, even if that means she ends up on my shoulders.
Walking is an excellent way to keep fit while on the road. We encourage everyone to get out and walk as much as possible. Get active, put on your hiking shoes and take in the sights at a slower pace. Walking is free!
Short walks in Australia
Here are some of our favorite short walks in Australia. These range from casual strolls lasting one hour to longer hikes lasting half a day. Scroll down or click on the links below to go to that walk.
Dove Lake, Cradle Mountain
Tasmania's "60 Great Short Walks" list includes the Dove Lake Circuit beneath Cradle Mountain. This is one of the most well-known destinations in Tasmania.
Before returning to the starting point, you will be under the shadows of Cradle Mountain and through the tranquil Ballroom Forest. The track is a boardwalk and has a moderate grade. This was great for our kids.
White Sands Walk in Jervis Bay
This was one of those walks I could keep going – even with my 2-year-old on my back.
This walk blends stunning beaches, rock pools, wooded areas, and some bush tracks. Jervis Bay Marine Park provides a beautiful backdrop as you travel along the coast track. You might be able to spot dolphins or kangaroos if you're really lucky. You can also visit one of Australia's most beautiful beaches
All walks in Karijini Park
Many people claimed Karijini National Parc was their favorite place in Australia. It's amazing and reminds us of Utah! You can see the colors of the rocks and the imposing gorge cliffs. There are also refreshing waterholes. It was God's artist workshop Down Under.
We spent five days there and completed all the walks: Dales Gorge (Hamersley Gorge), Hamersley Gorge, Weano Gorge, Knox Gorge, Hancock Gorge, and Kalama Gorge.
The Lookout, Mount Kosciuszko
You can climb the highest point in Australia if the weather favors you. Follow the boardwalk to the top of the Kosciusko Express chairlift from Thredbo, Eagles Nest. It takes 13km to return.
You can also do the same thing as us and walk the 4km return route to The Lookout. We didn't get as far with the girls as we wanted due to the unfavorable conditions with strong winds, low temperatures and snow on the peaks.
Enjoy a delicious hot chocolate at the Eagles nest Restaurant before you take the chairlift back down.
Walk to Uluru's base
Walking around Uluru's base, the spiritual heart of Australia, was one of our favorite things as a family. It took us 3.45 hours to complete the loop, and it is one of our favorite walks in Australia.
To beat the heat, you'll be in the Outback. Start your walk at the first light of the morning in the warmer months. Start at the Kuniya Walking Point. Take lots of water and snacks, and take short breaks.