BEST WINTER HOLIDAY DESTINATIONS AUSTRALIA (COLD & HO)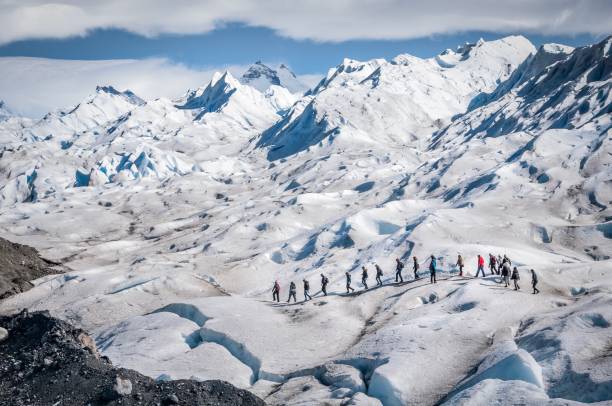 Winter is the season of comfort and home. It is a slow, steady, and unsurprising season that aids in the process of changing.
Why is it that Australians are so obsessed with avoiding this promising and necessary season?
Australians often seek to escape the winter chill by traveling to the Northern Hemisphere.
The problem is that the weak Australian dollar could cause a serious hole in your travel budget.
Enjoy an Australian winter escape this winter by pulling out your UGG boots and crackling the fire.
What is Australia's secret? Australia is the most fortunate country in the world. Only half of the country experiences a cold snap. The entire Top End is warm and dry, providing you with the winter escape you desire.
First,
The Best Cold Winter Holidays In Australia
Ski in NSW & Victoria
Australia will make it easy for you to decide where to go. There are two options: The Snowy Mountains of NSW or Victoria's Victorian Alps.
Every year, there is a heated debate about which NSW or Victoria has better snow. Do not waste time researching or worrying; just go on and hit the nearest snowy slope to enjoy it.
The Victorian High Country is a beautiful place. I can only imagine how stunning it would look after a snowstorm.
Falls Creek, Victoria, is home to some of Australia's most challenging expert terrain. Mt Buffalo offers great cross-country, snowshoeing and downhill skiing. Mt Buller also has fun toboggan runs. Mt Hotham is Australia's powder capital.
The Snowy Mountains, Australia's highest mountain range, are home to Mount Kosciuszko, Australia's highest peak.
Thredbo is the most loved and well-known alpine village. It has plenty of runs for everyone. Perisher is the busiest ski resort in the Snowy Mountains. There are four main ski parks. Charlottes Pass gets the most consistent snowfalls. Selwyn Snowfields is great for families.
Bunya Mountains, Queensland
You would have never thought that a Queensland holiday destination would make it to Australia's list of cold winter destinations. Bunya Mountains can freeze enough to break a few twigs, and occasionally, it will receive a little snowfall.
Ancient bunya pines and curious wallabies will surround you as you settle into your chalet. These trees are easily recognizable from their round tops and large cones containing 50-100 edible nuts. A delicious carrot and bunya-nut cake are made by the cafe between the chalets. Enjoy it with a glass of red wine next to the fire at night.
The day is pleasant, and the temperature is comfortable enough to walk the Bunya Mountain trails (ranging from 500m to 10 km long). You will be taken through rainforest and eucalypt forests, past Tim Shea Falls and onto natural grassland, giant strangler, and Pine Gorge Lookout, which offers panoramic views.
Bunya Mountains National park is located between Kingaroy & Dalby. It is a stunning wilderness range that overlooks the South Burnett region. For a little bit of adventure, you can even venture down into the valley.
Blue Mountains, NSW
The Blue Mountains remind me of the Grand Canyon. One is covered in lush vegetation; the other has rock faces and ravines exposed. Both places will share their secrets with you if only you take the time to absorb them.
It would help if you went down to understand its soul.
The Blue Mountains are deeper than the famous Three Sisters and sandstone escarpments. After taking our photo, we walked down 900 steps to the valley below and entered a forested fernbower.
We explored an emerald paradise that belonged both to us and the ancient tree. The forest floor was covered in ferns as the sun was blocked by the tall sassafrassafras, coachwood and coachwood trees. We heard their stories and were captivated by every word.
You don't have to rush to get up in the morning to beat the summer heat. It's possible to enjoy the morning view over the rainforest-covered valleys and then head out on the trails later in the day. It is perfect for hiking because of the cool mountain air. You may also get a dusting of powder snow.
The Blue Mountains is a place to relax, enjoy adventure, and rejuvenate. There are world-class cafes, cozy pubs, fine dining, and great local produce.