CHRISTMAS GIFTS – TRAVELLERS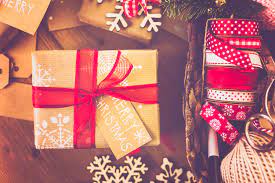 It can be hard to find gifts for travelers. It's not easy to find the right gift for everyone, given how many types of travelers there are. It's even more difficult if you aren't a traveler (yet!). You don't know the small things that make a difference for the traveler in the family heading abroad. This list contains the top Christmas gifts for travelers. This list was created by travelers for travelers. You can trust us; we are travel crazy!
These are our top travel gifts.
GIFTS FOR ORGANIZED TRAVELERS:
TRAVEL CUBES
Although this may not seem like an exciting gift, any traveler will tell them that it is impossible to find anything after carrying a backpack for a week. These cubes can help anyone, even the most chaotic. Expect a lottttttttttttttttttttttttttttttt hug within your bubble, obvs.
DRY BAG
There is a good chance your traveler will be near water, depending on where they are going. They'll need something to keep their gear dry, whether they're kayaking or island hopping. You don't want to forget your phone so that you can take those amazing IG photos.
TRAVEL GUIDE
Those who want to know what they are getting into before they go. They're not only getting a book but also hours and hours of planning. Lonely Planet will always be the ultimate gift for all travelers.
GIFTS FOR THE ECO-CONSCIOUS TRAVELLER
REUSABLE WATER BOX
A reusable bottle makes a great gift for eco-conscious travelers. It will be useful for the recipient while they travel the world. It would be best to look for one that has a clip to hang on your bag. This will prevent it from rolling under all the plane seats (yes, we are speaking from personal experience).
REUSABLE CUTLERY SET
Traveling with your eating utensils can present many problems, especially for those who aren't familiar with the process. It doesn't matter if everything is made of plastic or if there is a lack of sanitation. Your reusable cutlery can save you a lot of time and help the planet.
ECO TOILETRIES
It's not something that anyone likes to carry around large bottles of toiletries when traveling. Give your traveler some eco-friendly toiletries. These soap bars, shampoo, conditioner and soap bars can be a space-saver and are completely plastic-free. Why not combine a few bars with a bamboo toothbrush, toothpaste tablets, and sunscreen for an eco-friendly travel starter pack?
FOR THE PHOTOGRAPHER
GOPRO/DRONE
A GoPro is a must-have for any budding videographers. It allows you to capture every moment of your trip. These little bits of incredible technology are virtually indestructible and can be attached to almost any object to capture the perfect shot. If they already have one, a drone is a next step up. Please don't allow them to fly it indoors on Christmas Day.
CAMERA/CAMERA ACCESSORIES
Perhaps your traveler is more interested in still life. It's worth getting them some great equipment for taking photos of the amazing places they visit.
FOR THE GADGET LOVING TRAVELLER:
NOISE-CANCELING HEADPHONES
These are essential for everyone. Think back to the last time you sat with a crying baby on a plane or shared a bed in a dorm room with someone who snores. These headphones can make the difference between keeping the peace or having a public meltdown. This is an excellent gift idea for travelers!
E-READER
Long bus, train and plane journeys are a large part of travel. It's almost like you are reliving your childhood while immersed in a book and exploring another culture. An e-reader can be the ideal way for the traveler in your family to have a book to read while they are on the move.
PORTABLE SPEAKER
Music is the soundtrack to memories. It is said that a song brings back memories every time you hear it. The person who brings their speaker to the beach for sunset drinks or other occasions always wins brownie points. Get them a portable Bluetooth speaker to boost their traveler reputation.
PORTABLE POWER BANK
This gift is often overlooked, but it's one of our absolute must-haves. It's not the worst thing to run out of battery on a three-day island hopping trip and rely on other people's photos for these amazing moments. You can also download videos and books to your phone while on long trips, so you don't have to worry about running low before you arrive at your destination.