Stretch Hummers – What Makes Them So Great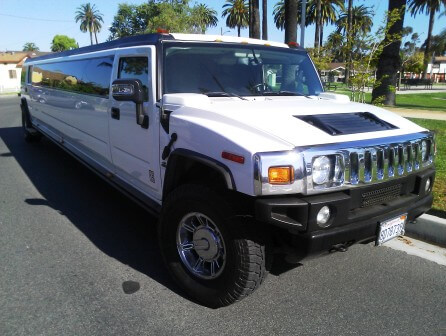 STRETCH HUMMERS
As they cruise down the street, it's difficult to miss how impressive Hummers can be. Passenger smiles and laughs with their friends on the way to weddings, concerts, proms, and other events, while getting enviable glances at passersby. These cars are fun to ride in and look at, but what makes them so special?
Let's face facts. Hummers are the giants of SUVs, and they're also the giants of limousines. If your passengers desire to feel like royalty, why not offer them the opportunity to travel higher than everyone else? This is only a small part of what makes stretch Hummers stand out from the rest.
STRETCH HUMMERS STRETCH YOU PROFITS
Passengers (Nearly), Anywhere
Hummers can be taken almost anywhere by drivers. Hummers are excellent off-road vehicles because they have all wheel drive and an improved suspension. Turn that vehicle into a limousine, and you can take your passengers anywhere. Stretch Hummers can handle a concert in remote areas that leads to dirt roads or out into the fields. It's luxury that can be found almost anywhere.
Ultimate Amenity Limousines
Please look at the Hummers in our inventory to see that they are always fully loaded. They are ideal for adding dance floors because of their high ceilings. Mirrored ceilings perfectly reflect the sophisticated lighting system and keep the party going while passengers are in the vehicle. There will be plenty of space for a bar, fiber optic lighting and surround sound system. Stretch Hummers in brisbane are the best choice if you need a fully loaded limousine to add to your fleet.
High Performance
Hummers can perform on any terrain. They need to be able to stay going no matter what the weather or terrain. Imagine how easy it would be to transport passengers using a 325 horsepower V8 engine. Even if you have 20 passengers, don't expect sluggish performance. They ride smoothly even on bumpy and dirt roads thanks to their enhanced suspension systems.
Room for More and Then Some
Stretch Hummers are so versatile because they can accommodate more passengers. Most stretch Hummers can accommodate between 10 and 20 passengers. However, some models can be stretched to accommodate more passengers. Although 10 passengers might seem like a lot for a Hummer, it depends on the seating. Luxury, wrap-around VIP seating is a luxurious option that offers an unforgettable ride. However, these plush seats take up much more space, which results in fewer but equally happy passengers.
The Mega Hummer will give you an idea how big Stretch Hummers are. This massive vehicle can carry 32 passengers and is regularly booked in Florida. It measures 45 feet in length and weighs around 10 tons.
Immediate eye catcher
Standard stretch limousines aren't getting as much attention anymore. They are more affordable to rent and therefore more accessible. Although they are still quite common, people still find them impressive. The Hummer limousine is not the norm. These limousines are reserved for special occasions such as weddings, proms, and large groups. You have an instant eye-catcher when you add the chrome trim that is usually included with a stretch Hummer.
You want your limo company to be noticed. Hummers are often painted in exotic limo colors such as red, yellow, and pink. Your limos will attract more passengers the more you are noticed.
Stretch Hummers are amazing because they're so fun to ride in. It's hard to imagine anyone not wanting to live in luxury. Stretch SUVs are added to limo companies' fleets to increase their profits. It's true. Catering to people who are looking for something unique or who want to accommodate large groups of people without having to rent a bus. Your stretch Hummer will be booked in advance almost every weekend.