How to become a digital nomad in Tbilisi: A Complete Guide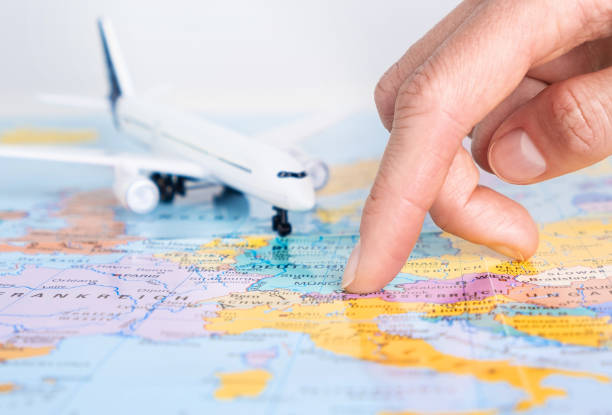 Tbilisi is no longer a small city in the Caucasus. It has become a popular destination for ex-pats. Georgia's government has made incredible efforts to attract tourists and digital nomads. Every day, scores of remote workers move to Tbilisi.
Get your Visa
Although they have offered a generous visa-on-arrival for a year to citizens from 90 countries for many years, the pandemic has reduced Georgia's tourism almost to zero. The nation had originally hoped to become the first European country to open to tourism. However, it was unable to fulfill its original goals. To ease visitor demand, Georgia launched the Remotely from Georgia program in late 2020.
The Tax Residency Law: Explained
While your visa will allow you to enter the country, it will not protect you from paying taxes simply because you are a foreigner.
Anybody who spends more than 183 days in Georgia during a calendar year is considered a tax resident. All income earned while you are physically present in the country, no matter what country employs you, is subject to income tax.
Before you apply
This process has three steps. However, there are some things you need to do before you can make it more seamless.
Georgian SIM cards are available.
Although many companies offer mobile services in Georgia, Magi is the most well-known and affordable. Magi has locations throughout Tbilisi and Georgia, including at Tbilisi's Batumi and Kutaisi international airports. To activate your phone on the spot, you must bring your passport and unlocked smartphone.
Register for a Mailing address
Although it is not essential, having a Georgia mailing address will make your life much easier. Your business documents, identification and bank cards will be delivered much faster and more securely.
The Georgian Post is the cheapest and most basic option. There are two options for a post office box: external or internal. The difference is how often you can access it. Monthly prices vary depending on your chosen service and your PO box. To inquire about availability, you can visit any location.
Be Prepared to Move Around Town
Although central Tbilisi can be walked, you will likely need to hire a car or public transport. Both are easy to navigate.
Tbilisi's public transportation is extremely affordable and can be accessed using a Metromoney card. A Metromoney card can be purchased at any Bank of Georgia kiosk or rail station. After paying a 2 GEL deposit, you can load it up with the money you need. The cost of a trip in the city by bus, subway or cable car is less than 1 GEL. However, cable cars or funicular rides are more costly.
Register as an independent entrepreneur
Once you have your SIM card, address and Metro money card, it's time to register as a Georgia business.
You can do this at the Public Service Hall located in Tbilisi. A consultant will be able to help you navigate the hall, which is used for many services. Fill out the application and provide your passport. Then, pay 20 GEL. Most applications are reviewed and processed within one day.