TRANSFORMATIONAL TRAVEL: A PERIOD OF LIFE-CHANGING EXPERIENCES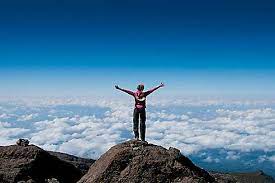 Did you ever feel like your life was completely transformed after a vacation? You're not just playing the game – it's a life-changing experience. What kind of travel experiences are you looking for when you return home? Transformative travel is defined as experiences abroad that have the potential to change your life and provide you with lasting memories.
There are many ways travel can impact your life and the lives of others. Here are three ways travel can change your outlook.
It WILL REVOLUTIONIZE YOUR ROUTINE
Traveling is a great way to get out of your daily routine. It's a great way to get out of your regular exercise routine and have fun with climbing, swimming and hiking! You can snorkel with colorful fish or hike through the wilderness to catch the sunrise at the best point in the country. You can stay fit while traveling with so many options.
Traveling is a great way to make new friends and expand your social circle. Chat with locals – they're likely to share the best-kept secrets and give you the most memorable cultural experience. Also, make friends with fellow travelers – who knows when you might need a place in Copenhagen?
It's easy to change your routine by stepping out of your comfort zone and immersing yourself in a different culture. You can change your workout routine, meet new people, try new cuisines, or learn a new dance or language. Transformative travel means that you change your shoes every day.
It WILL TRANSFORM YOUR PERSPECTIVE
Traveling can bring about some of the most profound changes in your outlook on the world.
You'll be a storyteller when you return home. Coconut Sambal's smell will transport you back in time to Sri Lanka's Spice Gardens, while the dancefloor lights will take you back to Tokyo's neon jungle. For years to come, you'll be able to tell stories with your friends back home and make memories that last a lifetime.
Travel can be an incredibly humbling experience. It can make you appreciate the things you take for granted. You might appreciate living in the suburbs with their parks and bike trails instead of densely populated cities like Delhi. You might be able to appreciate the water heater on an island without having to take a cold shower. You can also appreciate the beauty of the world from the other side. Have you ever stayed on an island with the stars and realized how bright they are? Understanding the limitations of city lights will allow you to see how beautiful the world is.
It WILL CHANGE THE WORLD
This is the best part. Transformative travel is beneficial for your own life and offers you the chance to have a positive effect on others' lives. Transformative tourism means traveling with more purpose, looking for ways to ensure that your trip and the money you spend are more than just a great vacation.
You can support local families and businesses while exploring a new area. There are many ways to do this while you're there. Participating in local activities run by independent businesses will give you a better understanding of the culture and history of the area. You can also directly help the economy by supporting the people involved.
It's a great way to make a difference in the communities you travel through by learning about and supporting local non-profit charities. Many charities and projects work with native animals. Some support the poor, while others help the country develop. You can make a difference by volunteering your time or even making a small donation. Perhaps you can encourage others to give to the same cause or volunteer for their next trip.