How Long to Go on a Safari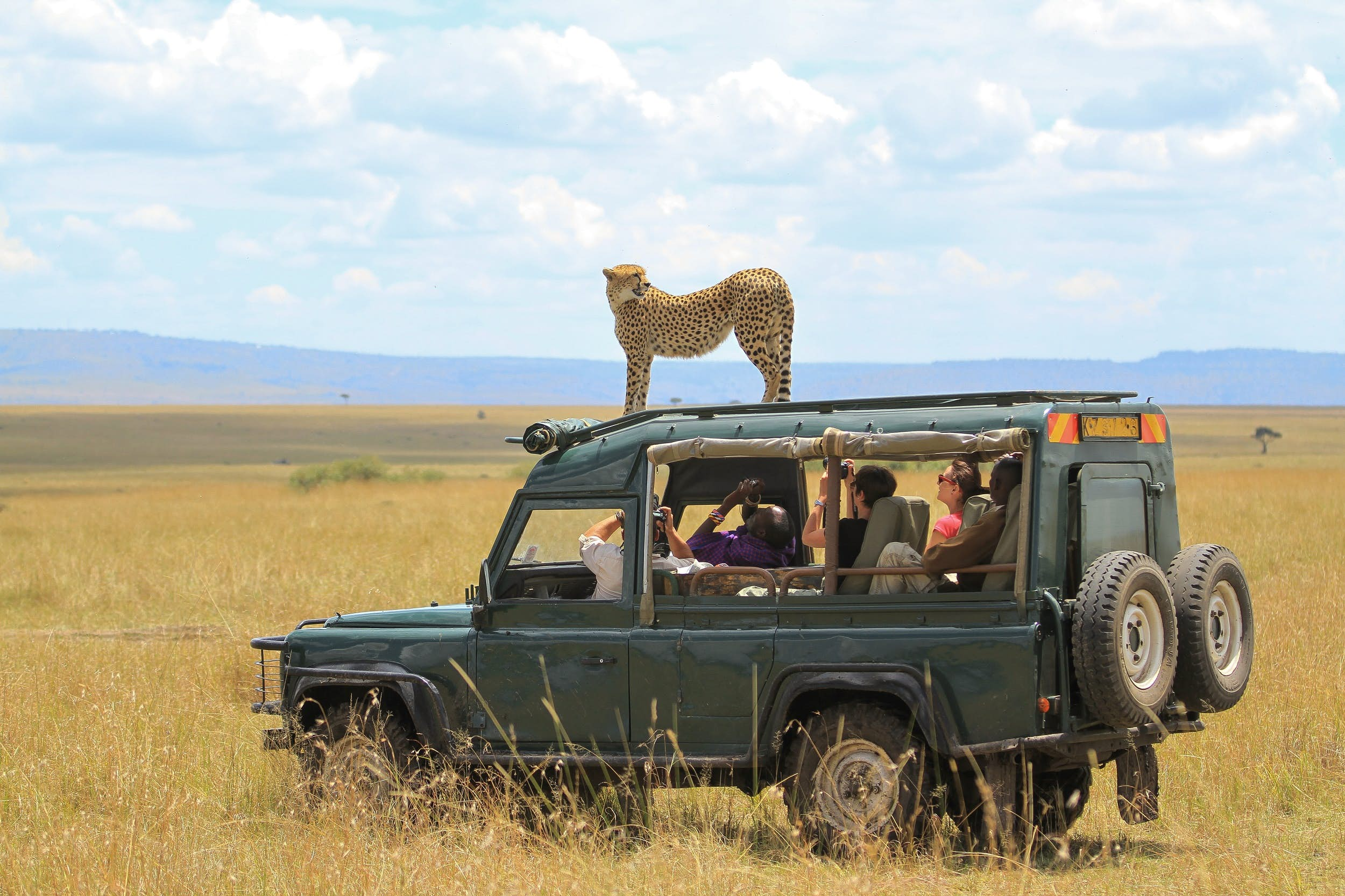 The African safari is a classic image of a trip to Africa. It involves exploring the vast, open plains of the Savanna and looking for wildlife.
It is an unforgettable, un-to-be missed experience in life.
The best safaris begin with great planning. But you might be asking yourself, "How long should my safari last?"
People often plan to go on a safari for between one and two weeks, believing that the more time, the better. They will try to squeeze in as many parks and activities as possible. This sounds great in theory – more is better. Before you book your 2-week trip to Africa's multi-game parks, here are some things to keep in mind.
My experience is that a 2 to 4 days safari is the best.
Let's take a look at a typical day of safari in the Serengeti to understand why.
Considerations when you go on safari
It's usually up early to eat breakfast (dawn), as animals are more active in the morning than it is in the evening. It is also a great time to spot nocturnal wildlife such as lions returning from night hunts.
After a few hours of driving around the animals spot, you will have lunch and then continue your game driving. You will typically spend between 6-8 hours in a safari car.
Be aware that roads are subject to changes, so expect some bumps and dust. A safari vehicle will have a roof hatch. Sometimes it may come with or without a cover to allow for wildlife viewing. There will be some sun exposure throughout the day. In the dry season, temperatures can reach 30C+ at midday in Serengeti. This can make it very hot and exhausting by the end.
Another thing to be aware of is animal fatigue, which can occur depending on how many antelope, zebras and other high-density animals you see each day. Seeing animals in their natural habitat is thrilling. The thrill of seeing a "zeal" of zebras or a "tower" of giraffes can't be beaten. The novelty can wear off after a few days. I know this because I have seen it happen many times! When combined with the conditions above.
My experiences: Tips
You can see a lot of animals in popular national parks, such as the Serengeti and Ngorongoro crater in Tanzania (Tanzania), Kruger (South Africa), Masai Mara(Kenya), Chobe (Botswana), Etosha (Namibia), to name a few.
It's possible to see rhinos, lions and cheetah in the Serengeti and Ngorongoro Crater. These animals can be seen by a good guide who will communicate with other drivers and help them to find them. But, it is important to remember that this park is not a zoo. Luck and being at the right spot at the right moment can make a big difference in what you see, especially when you are trying to find the leopard.
I have found that the average person enjoys spending 2-4 days on safari to make the experience memorable. You should limit your visit to other parks to 5 days.
Combining a safari with other attractions in the country can give you a complete experience. You might need to spend more time if you are an avid wildlife photographer or a keen wildlife enthusiast who is looking for rarer species that are harder to spot.